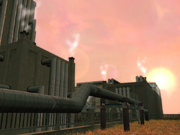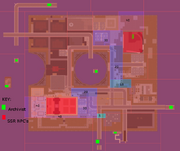 Datamine was a construct that was created by the Archivists and used by the Supersymmetric Research. The latter have guards to secure this construct, commanded by both Captains Raeder and Dernick.
Inhabitants
Edit
SSR Security Guard
Capt. Raeder (boss)
Capt. Dernick (boss)
Ad blocker interference detected!
Wikia is a free-to-use site that makes money from advertising. We have a modified experience for viewers using ad blockers

Wikia is not accessible if you've made further modifications. Remove the custom ad blocker rule(s) and the page will load as expected.