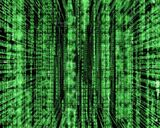 Member Of The
Matrix Crew
See the entire crew list:

here
Geofrey Darrow was the conceptual designer for The Matrix, and continued to work with the Wachowskis on Shaolin Cowboy for Burlyman Entertainment.
Involvement
Edit
According to Bill Plympton, when Darrow was working in Australia on one of the Matrix films, when one of his production designers was asked to draw storyboards for a new scene, they admitted that despite working as a CGI animator, they couldn't actually draw.[1]
References
Edit
Ad blocker interference detected!
Wikia is a free-to-use site that makes money from advertising. We have a modified experience for viewers using ad blockers

Wikia is not accessible if you've made further modifications. Remove the custom ad blocker rule(s) and the page will load as expected.