Goliath
Talk

0
1,185pages on
this wiki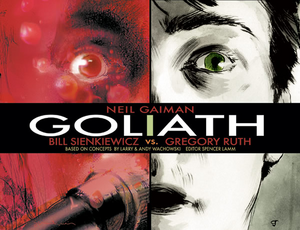 Goliath
was a short story about a genetically engineered man trained and sent on a mission to destroy a ship of attacking
Aliens
.
Probably set the furthest in time of any story in the Matrix franchise, it understandably contained differences in continuity from the others.
Goliath was written by Neil Gaiman and illustrated by Bill Sienkiewicz and Gregory Ruth for The Matrix Comics Series 1. It was re-illustrated when it was included in The Matrix Comics Volume 1, and was later included in Neil Gaiman's short story anthology Fragile Things.
Story
In an unknown date, alien spaceship attacked the Machine controlled Earth by hurling asteroids. One of these asteroids hit a human tower in London, killing 200,000 people.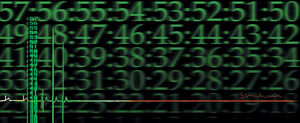 The
Machines
retaliate by producing a
spacecraft
to destroy the aliens, which
the protagonist
is trained to fly. He completes his mission only to be told there is no return to Earth. Granting his final wish, he is reconnected to the
Matrix
, living out fifteen years during the last hour of his life.
Differences
The alien invasion
Humans linked to the Matrix are used as secondary computer processors rather than batteries
Characters
References
See also
External links