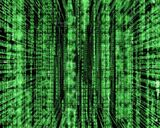 Member Of The
Matrix Crew
See the entire crew list:

here
Grant Niesner worked on the production of The Matrix, The Matrix Reloaded and The Matrix Revolutions as a visual effect designer, animator and director under the companies Manex Visual Effects, EON Entertainment, ESC Entertainment and Tippett Studios.
The Matrix
Edit
Niesner worked as Conceptual Designer and Modeler, Pre-visualization Animator and Sequence Supervisor at Manex Visual Effects during production of The Matrix from 1998–1999, working on concept design, modeling, pre-visualization, texturing, vfx, shot supervision and promotion, and is credited at the end of the film as "CG designer/animator".
The Matrix Reloaded and Revolutions
Edit
He continued to work on the trilogy, returning for the dual production of The Matrix Reloaded and The Matrix Revolutions. From 2000–2001 he continued to work for Manex Visual Effects as a Visual Effects Art Director and Concept Modeler, but later in 2001 switched to EON Entertainment as Creature/Machine Concept Designer and Modeler for the two films. In 2002 he worked solely on The Matrix Revolutions, first for ESC Entertainment as Concept Designer and Modeler and then from later 2002–2003 at Tippett Studios as Art Director, Concept Designer and Modeler. During this time he worked on art direction, concept design, modeling and pre-visualization, and was credited in Reloaded for "3D concept designer" and "3D creature designer" and in Revolutions for "3D creature designer" and as "visual effects art director: Tippett Studio".
External links
Edit
Ad blocker interference detected!
Wikia is a free-to-use site that makes money from advertising. We have a modified experience for viewers using ad blockers

Wikia is not accessible if you've made further modifications. Remove the custom ad blocker rule(s) and the page will load as expected.