Jump program
Talk

0
1,203pages on
this wiki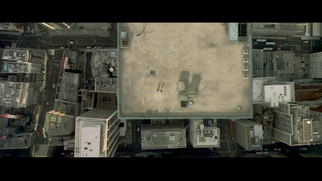 The Jump program is designed to run in the Construct as a training simulation. The program allows "redpills" to "explore" their ability to manipulate certain parameters of physics (rules) within the Matrix. The Jump Program is similiar to the Sparring Program in that the trainees can explore the rules of physics, but now a psychological barrier, the fear of falling, has been added.
Some of the Physical Constants such as Gravity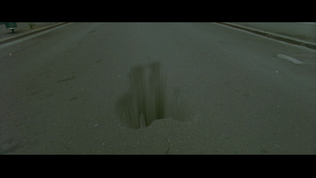 and the Density of solid objects are maintained, but the Density of others have been altered to create a safer environment. For example, if the person jumping is unsuccessful, (s)he will fall but will rebound from surfaces such as the pavement. The effect of the rapid deceleration is painful but does not cause serious injury. The pavement appears to be very resilient to rapidly falling bodies, as if it were a firm trampoline until the falling body reached a minimum velocity, at which point the pavement appears solid.
The landscape of the program is an urban cityscape consisting of high-rise buildings separated by paved city streets to resemble a city-like structure to allow the user(s) to practice jumping from building to building.