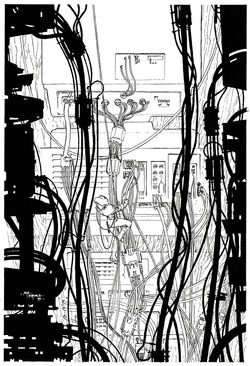 System Freeze
was a short story about a
bluepill
programmer and amateur mountain climber, offered another chance to live by an
Agent
after falling as she was climbing Mount Everest on the condition that she completed the
AI
program she was working on.
It was written by Poppy Z. Brite and illustrated by Michael Kaluta for The Matrix Comics Series 1. It was published in The Matrix Comics Volume 2 with new illustrations by Dave Dorman and later in The Devil You Know, a collection of her short stories.
Fria Canning, a programmer loves climbing...
Characters
Edit
References
Edit
See also
Edit
External links
Edit