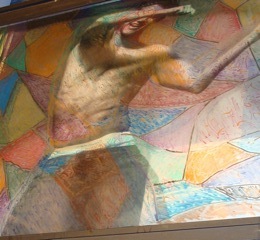 Many babies where born who almost got to neo's edge of reasoning, a built in test by man to ask the computer conservator if the earth was reclaimable. Neo got thru because the time had come. As in the first Matrix where he learns of the war, now he understands the formation of the world built by man for the hiveranation. How will man react to their stasis days.
This allows for a prequel of a near-neo 100 yrs earlier, with an older guard of captains & new paths for the way the planet is built anew.
Ad blocker interference detected!
Wikia is a free-to-use site that makes money from advertising. We have a modified experience for viewers using ad blockers

Wikia is not accessible if you've made further modifications. Remove the custom ad blocker rule(s) and the page will load as expected.